Heat press machines can print a wide range of surfaces, including flat heat transfer, as well as curved heat transfer for mugs, plates, and hats.
Features:
the color pattern is formed at the same time, no need to color
Simple operation, exquisite printing, low production cost;
The product has low loss, high added value, and strong process decoration. High hiding power and strong adhesion;
It meets the green printing standards and has no environmental pollution.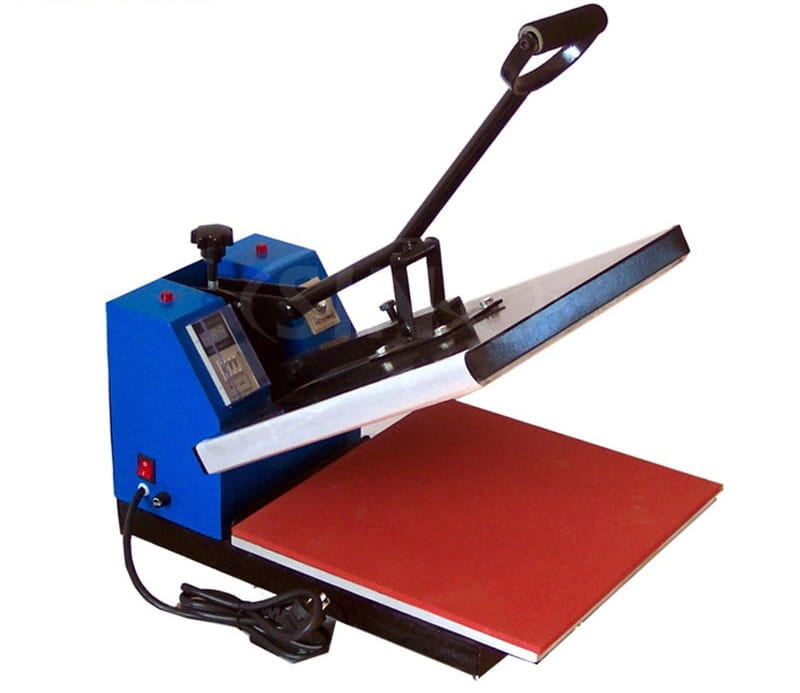 Steps:
1. Plug in the power, turn on the power switch, and the power indicator will light;
2. Set the thermostat to the desired temperature. After the temperature reaches the set temperature, the indication on the top of the thermostat extinguishes and operation can be started.
3. Set the timer to the desired time;
4. Lay the garment on the bottom ironing board, then place the heat transfer paper (look at the front and back of the heat transfer paper) and press the handle down firmly to the end point. Note: Do not use more than 30 kg of force, otherwise the handle may be deformed;
5. When the time controller indicating the hot stamping time expires, the buzzer sounds, that is, the handle is raised to the original position.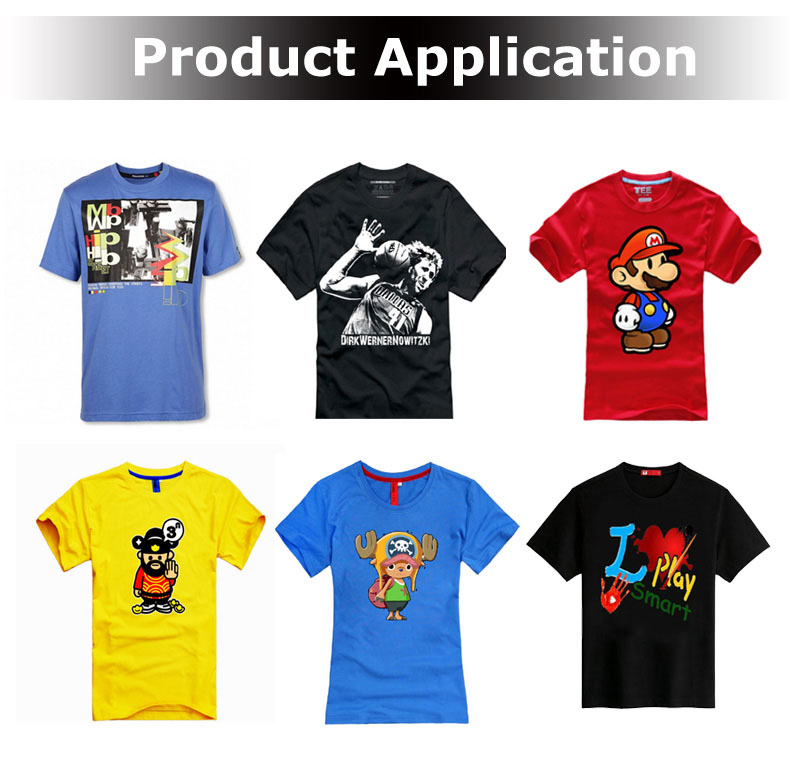 Precautions:
1. Pressure: If the pressure is not enough or too large, please adjust the pressure knob after the machine to increase the pressure clockwise; otherwise, reduce the pressure;
2. Time: when the hot stamping time comes and the buzzer does not ring or keeps ringing, if it is not suitable, it must be adjusted to the appropriate position;
3. Temperature: When the set temperature is reached, the pointer of the temperature controller points to the "180 ° C" position (approximately 5 minutes). If the ignition thermometer rises and the heating plate does not heat up, check the circuit.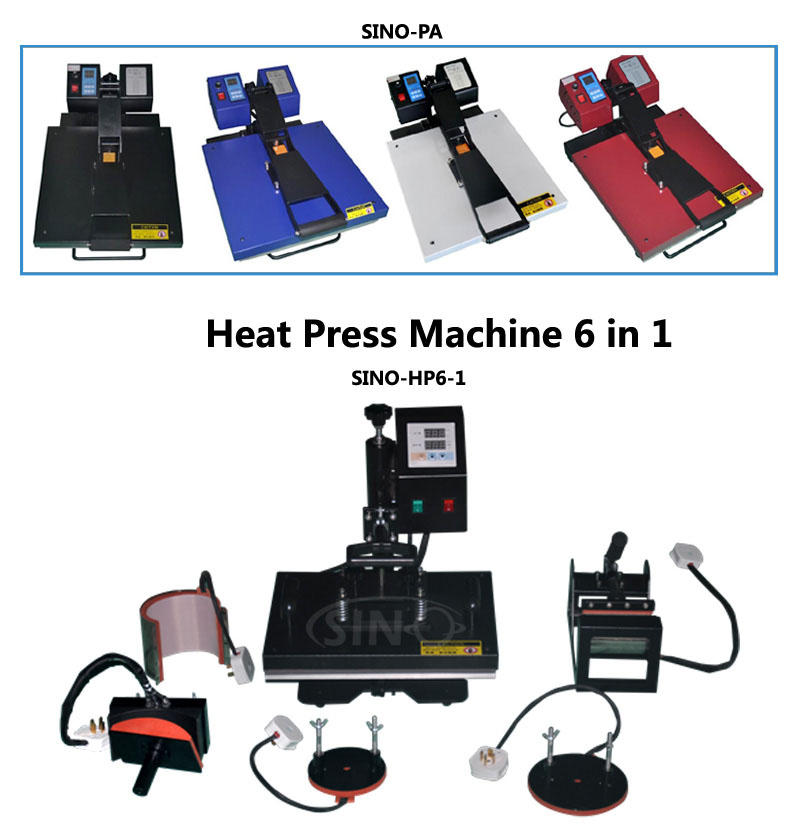 4. When the handle is pressed down, the hand is released and the handle lifts up automatically. Adjust the adjustment knob down.
5. When the hot stamping is complete and the handle lifts up and feels difficult, adjust the adjustment knob down.